Mindset Shift: How F4ICA is Using Learning and Evaluation to Measure Our Accountability to Community Partner [VIDEO]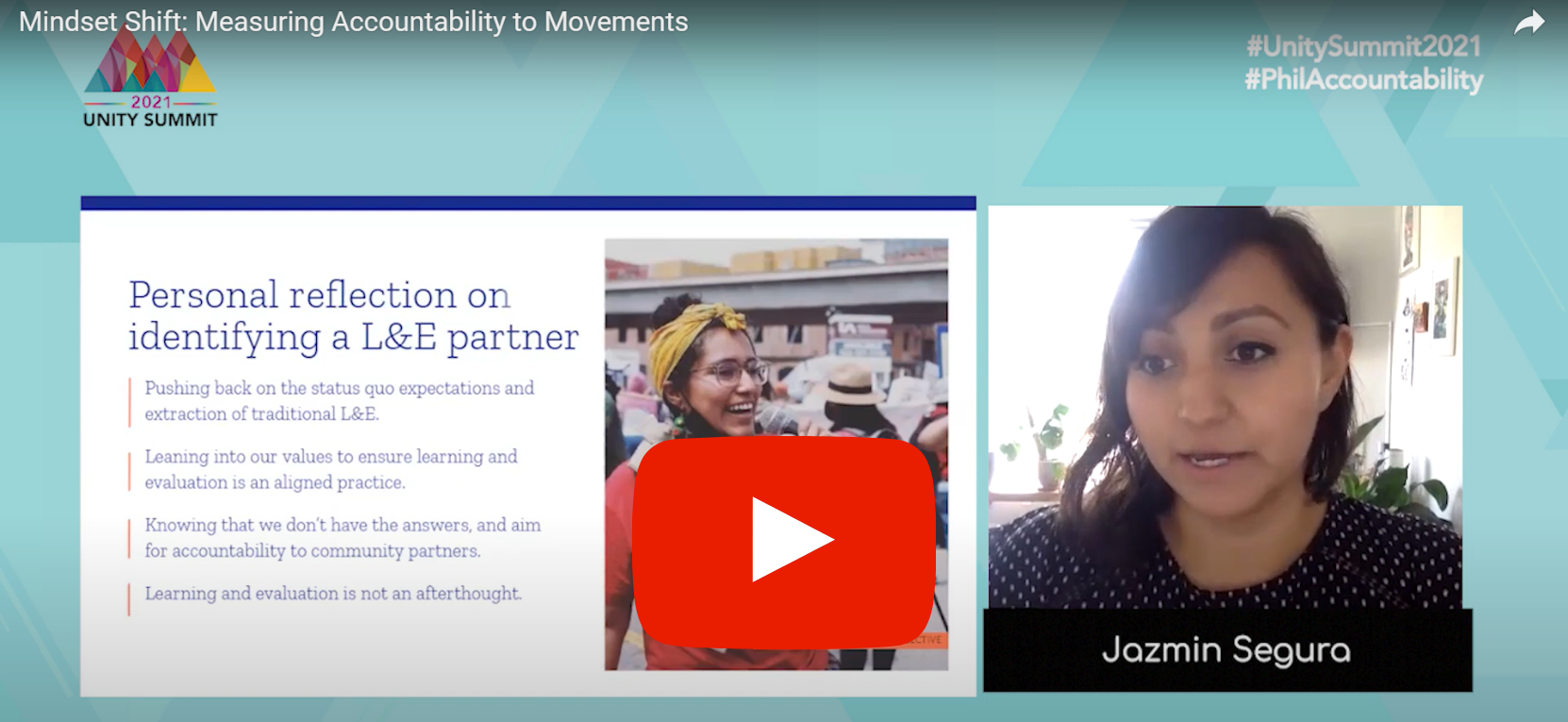 Insights Co-Design Learning & Evaluation
At the 2021 Unity Summit in October 25-28, 2021, Fund for an Inclusive California leaders presented virtually to foundation staff and leaders across the country who are committed to advancing equity with an intersectional lens.
Jazmin Segura, Director of Fund for an Inclusive California and Maricela Piña, the Learning and Evaluation lead of the Fund, discuss how they have approached this work in partnership with Community Advisors to measure how we are accountable to community priorities.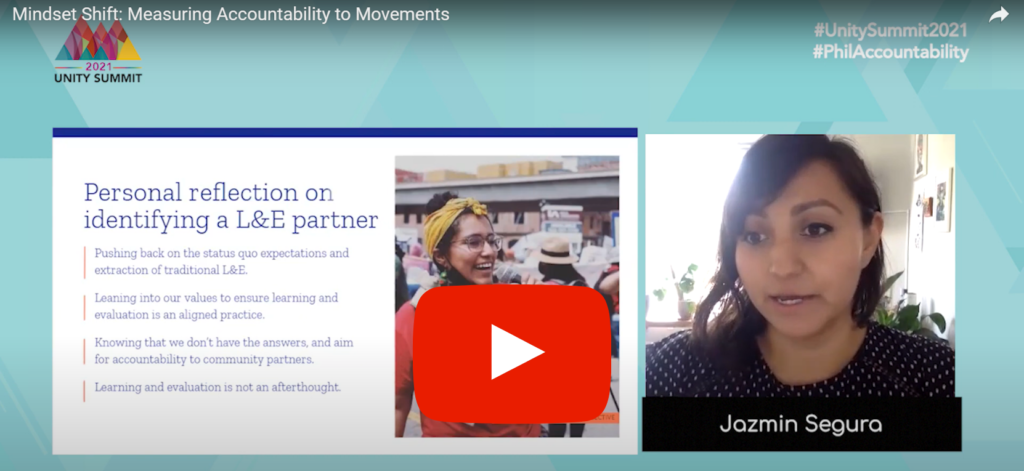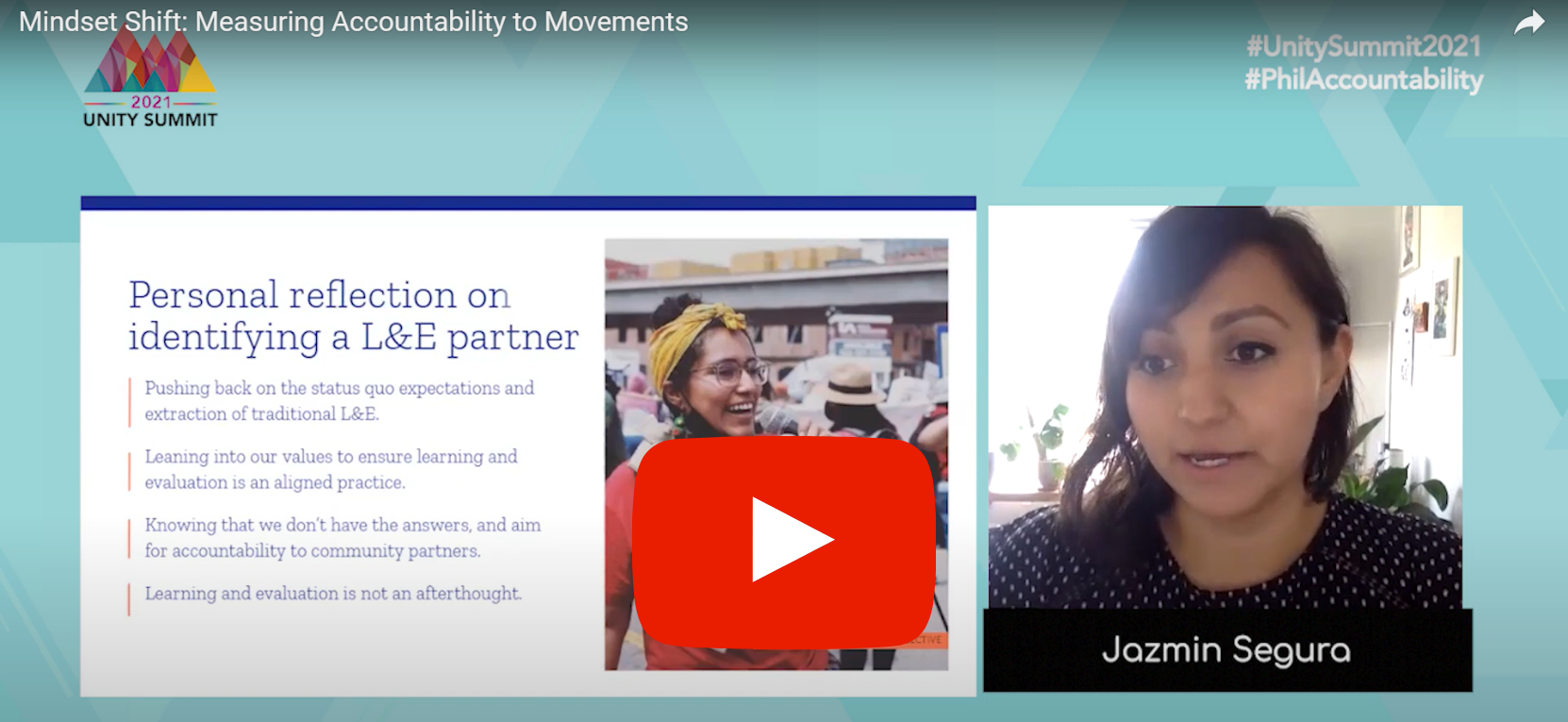 In their session Mindset Shift: Measuring Accountability to Movements, the team shares tangible approaches and practices we use to ensure Learning and Evaluation is used to break out of inequitable power dynamics and make us stronger partners and funders to the grassroots movement.
While learning and evaluation is typically used to measure how organizations are delivering, this outdated dynamic puts burden on organizations and sustains the unbalanced power of philanthropy to dictate outcomes and priorities to communities.
As more foundations step into support social justice movements and grassroots organizing, it is imperative that as a sector we do our own work to dismantle harmful practices that we perpetuate – so that this influx of funding and support does not come with an influx of extractive, top-down philanthropy.

Jazmin Segura, Director of the Fund for an Inclusive California