Funder Session: Ceding Power to Community Organizations to Achieve Systems Change [VIDEO]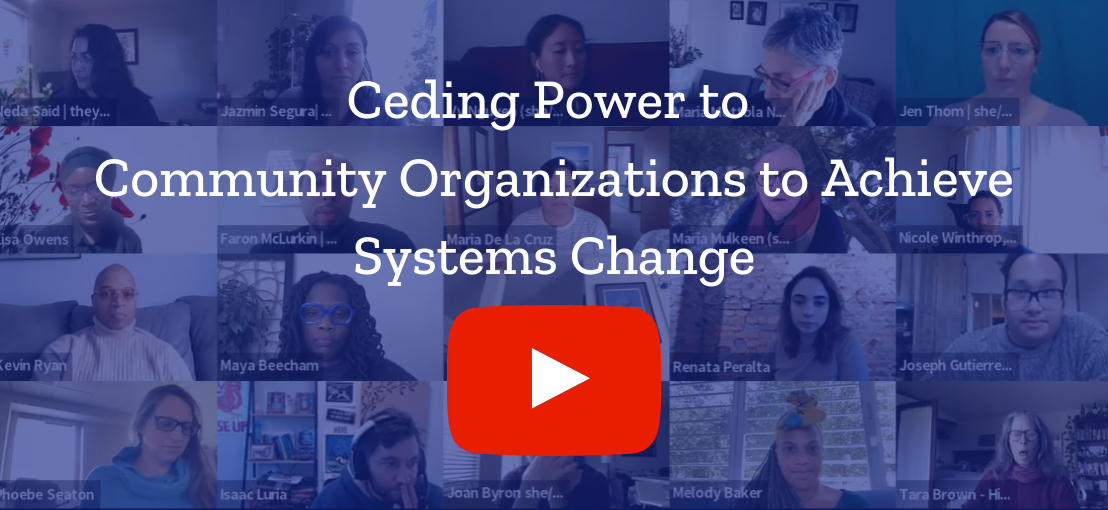 Stories Central Valley Co-Design Learning & Evaluation Organizing
A growing number of funders are aligning behind movement priorities, breaking the cycle of unbalanced philanthropic power so that communities can set forth their own priorities, grounded in lived experience and local context.
In January, Neighborhood Funders Group hosted a discussion where community partners and funders in the Fund for an Inclusive California shared how the fund has flipped outdated power dynamics by co-designing a state-wide initiative with community partners from the very beginning, aligning strategies and funding to their priorities, and accelerating systems change by funding power building.
This conversation-style panel is moderated by Hyams Foundation CEO Lisa Owens, leading the discussion between Jazmin Segura, director of the Fund for an Inclusive California, Vy Nguyen of Weingart Foundation a funder partner of F4ICA, and Phoebe Seaton of Leadership Council, a community partner of the fund.