A Reflection on Rest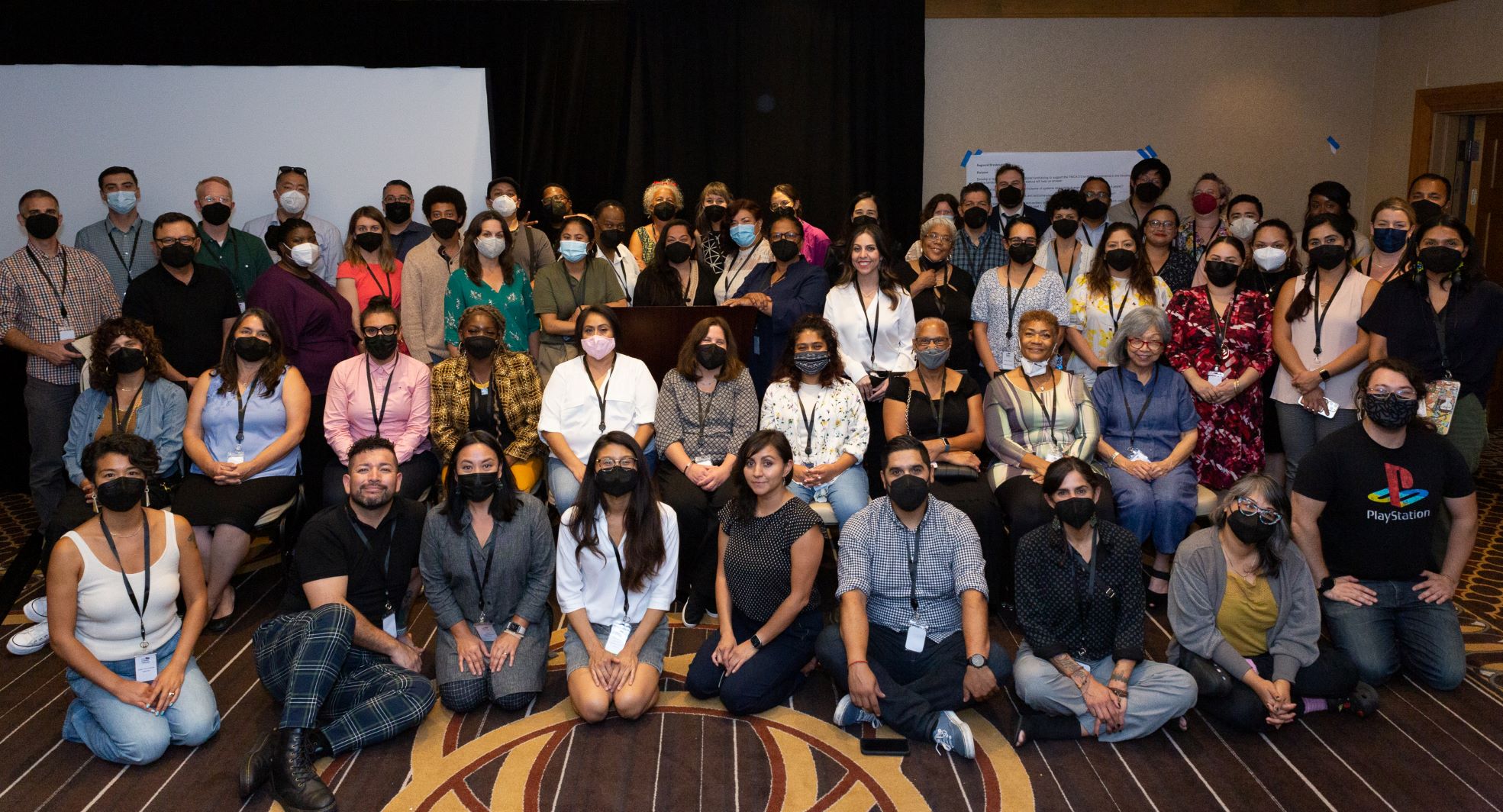 Stories Housing justice Racial Justice
Dear F4ICA Partners,
Lately I have been reflecting on my seven years in philanthropy, and I have been struck by how often we are faced with contradictions as we try to support long-term structural and systems change.
While philanthropy is a sector that aims to help people and society as a whole, it is created by accumulation of wealth through extractive practices, disruptive innovations, and concentration of power from the many to the few. Its corporate culture embodies an inherent power imbalance between funders and those who are on the frontlines of racial and social change. When I am at tables where funders talk about centering people with lived experience, at times it doesn't seem to register that some of us at those tables have lived experience and expertise.
I am an immigrant woman of color, from a low-income working class family. I am a renter with family members that face housing insecurity, leading a multimillion dollar initiative at a social justice public foundation committed to investing in power building strategies for housing justice. In this role I am often in places with power and influence, and that comes with a big responsibility to amplify the voices of our community partners, challenge the deficit narrative, and keep the door open for others like me to join.
It can create a strange duality to navigate, walking in two very different realities that are not easily reconciled. When I shared with my family that I was taking sabbatical, the concept didn't make sense to them. And, honestly, it is foreign to me as well. As many of you know, I grew up in Boyle Heights in an immigrant household. We were not a family that took vacations or time off, not only because we couldn't afford it, but because immigrant families take pride in working hard to achieve the so-called "American Dream." Taking time off is not what you do.
Common Counsel Foundation has a sabbatical policy, so it was decided for me, in some ways thankfully, because I don't know that I would make this choice for myself. As I get ready for a much needed break, I am working through the discomfort of taking time off to rest and take care of myself. I have the honor and privilege of working with communities who are working on the frontlines of social change, and we are hearing from our partners that they are experiencing all-time high rates of staff burn out and transitions. I am grappling with the contradiction of being a woman of color in philanthropy, holding both enormous accountability to community and the need to take time off to rest and recharge myself. Everyone, especially the organizers and leaders I have the privilege of working with, should have the opportunity to rest and recharge, for their own wellbeing and because that is what allows social justice movements to last.
While I do not have a plan for the three months, I am dedicated to reconnecting with myself. Remembering who I am and where I come from. Reconciling these different versions of me in the various arenas of my life. I'm looking forward to grounding myself in my purpose again, reasserting how I want to show up in the world and in philanthropy. Exploring how I have changed and how to integrate that into who I am and how I show up to the power and responsibility I have sitting at these tables.
As more foundations talk about power building, racial and economic justice, we will need to create more opportunities for us to show up, and not in a tokenized or prescriptive way determined for us, but where we are shaping, leading, and designing a new vision of what is possible.
I feel so grateful for this work with Common Counsel Foundation, and with the Fund for an Inclusive California, that we are able to live our values unapologetically. Moving forward, we are only going to get bolder in this work supporting power building and a community-led vision for housing justice in California. I am asking us to take a stronger stance and be bolder in how we respond to what is happening in communities, and what is demanded for this work. To do that I need to feel grounded. And, I know this is not something I can do alone. It requires more than one person or one organization. I am looking forward to working on it as a team, with Common Counsel Foundation, and with our partners across the state. There has already been deep and meaningful collective planning, centering the decision making of Community Advisors to determine next steps, and what is needed from philanthropy to support their work.
In spring, we will be ready to launch our next phase. The sector of philanthropy is shifting, the needs in communities are greater, the economic challenges are greater. This work is nowhere near done. We're looking forward to deepening relationships and bringing in more resources and new partners for this work in the next phase.
Our team is set, with the F4ICA team that you know, and new team members and consultant support. I am on sabbatical leave December 9 through March 15. I am thrilled to share that Peggy Saika is staying with the team to provide a through line and continuity while I am on leave. Joe Lucero, a long-standing member of the F4ICA Team, whose role will shift slightly as he directs F4ICA in the next several months. He will assume this role, with support from Dana Ginn Paredes. We are also thrilled to share that Tessa Rouverol Callejo will be joining our team in a consultant capacity, she was one of the Fund's earliest supporters while a Senior Program Officer at the San Francisco Foundation for the Power Pathway. She is stepping in to expand our strategic lens on fundraising and funder organizing. It gives me great confidence seeing the team that is carrying this work.
I am full of gratitude. I cannot say enough how meaningful this work is, and I am overwhelmed by the support of this team, and in awe of the dedication of our partners. Thank you for your work, and for the trust to allow me and the team to be on the journey with you. I am so excited to return, refreshed, regrounded, recommitted to start on what is next.
In community,
Jazmin Segura
Director, Fund for an Inclusive California